Trash Companion
Trash Companion is a module for an animal companion. Your companion is a shapeshifter and loves to collect food and shiny things. Sometimes this is useful and... sometimes not.
This game text was made for the Tiny Library Mosaic Game Jam (Modern Fantasy) using the MOSAIC Strict design philosophy. This text can be combined with other MOSAIC Strict modules to compile rules for a game.
Download
Click download now to get access to the following files:
TrashCompanion-Front.png
1 MB
TrashCompanion-Back.png
1 MB
TrashCompanion-FullSheet9Cards.pdf
3 MB
Comments
Log in with itch.io to leave a comment.
Lovely! Modern witches and their problems require modern solutions.
This is so freaking cute and clever!! I love the problems these two forms can cause, and the positive things they can do as well :D Plus the idea of a companion that shifts between raccoon and pigeon is INCREDIBLE! I love it 🧡
- ✨Beth
Thank you so much, Beth!! The idea for this came at 2am and was kind of a mix of my cats constantly bringing me milk rings (we save them as toys) and an actual raccoon who takes bird seed, nuts, and corn from a little squirrel picnic table we have on our deck.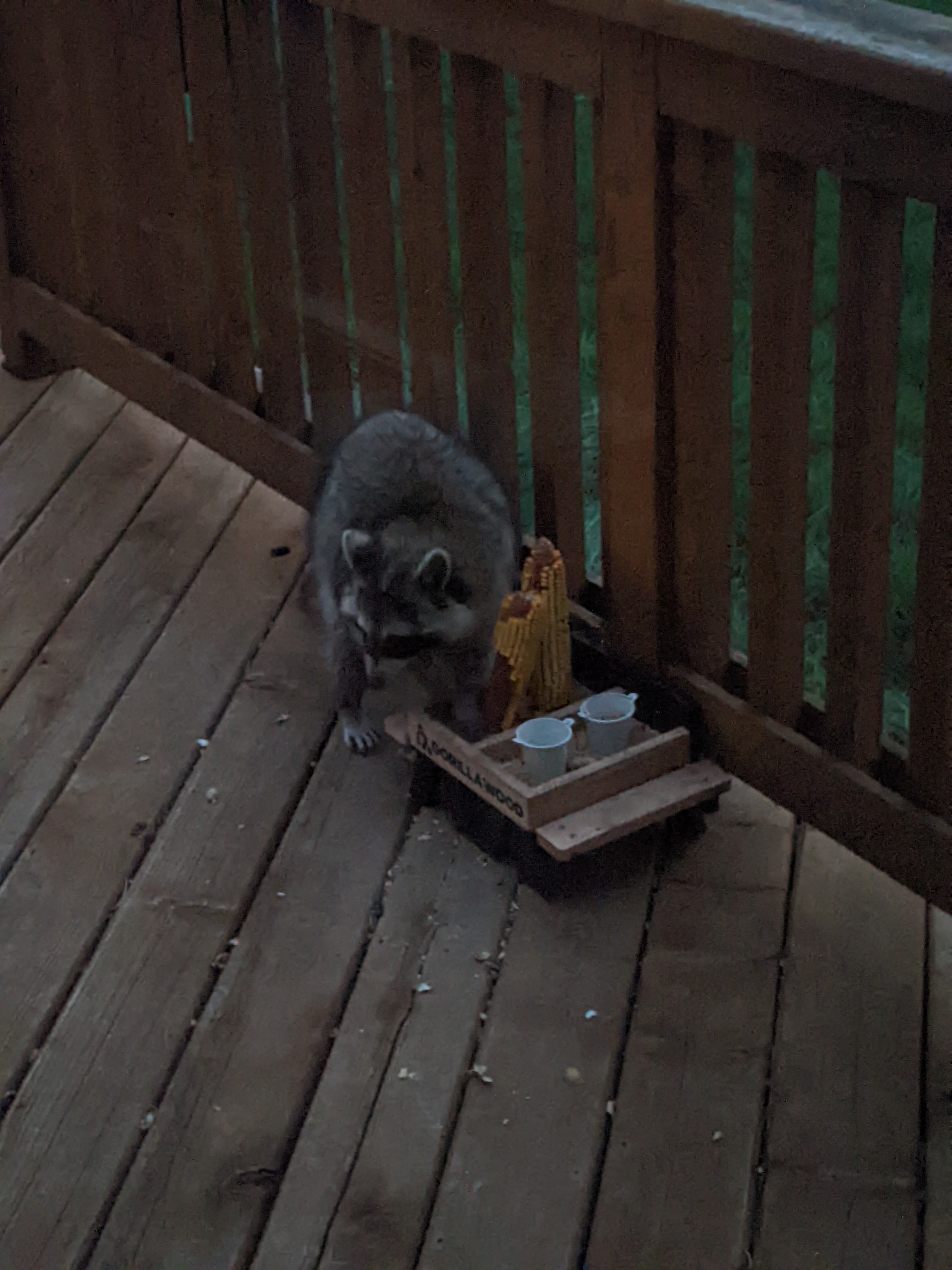 OMG lol that's so magnificent, and I love the peek behind the curtain on this inspiration! It's awesome you have multiple pets fetching things for you, whether you want them or not 🤣 And I love the photo of the raccoon!! They look delighted with their collection of goodies there 🙌
- ✨Beth
that raccoon is such a little guy